Pigeon Forge Autumn events For October 2022
September 18, 2022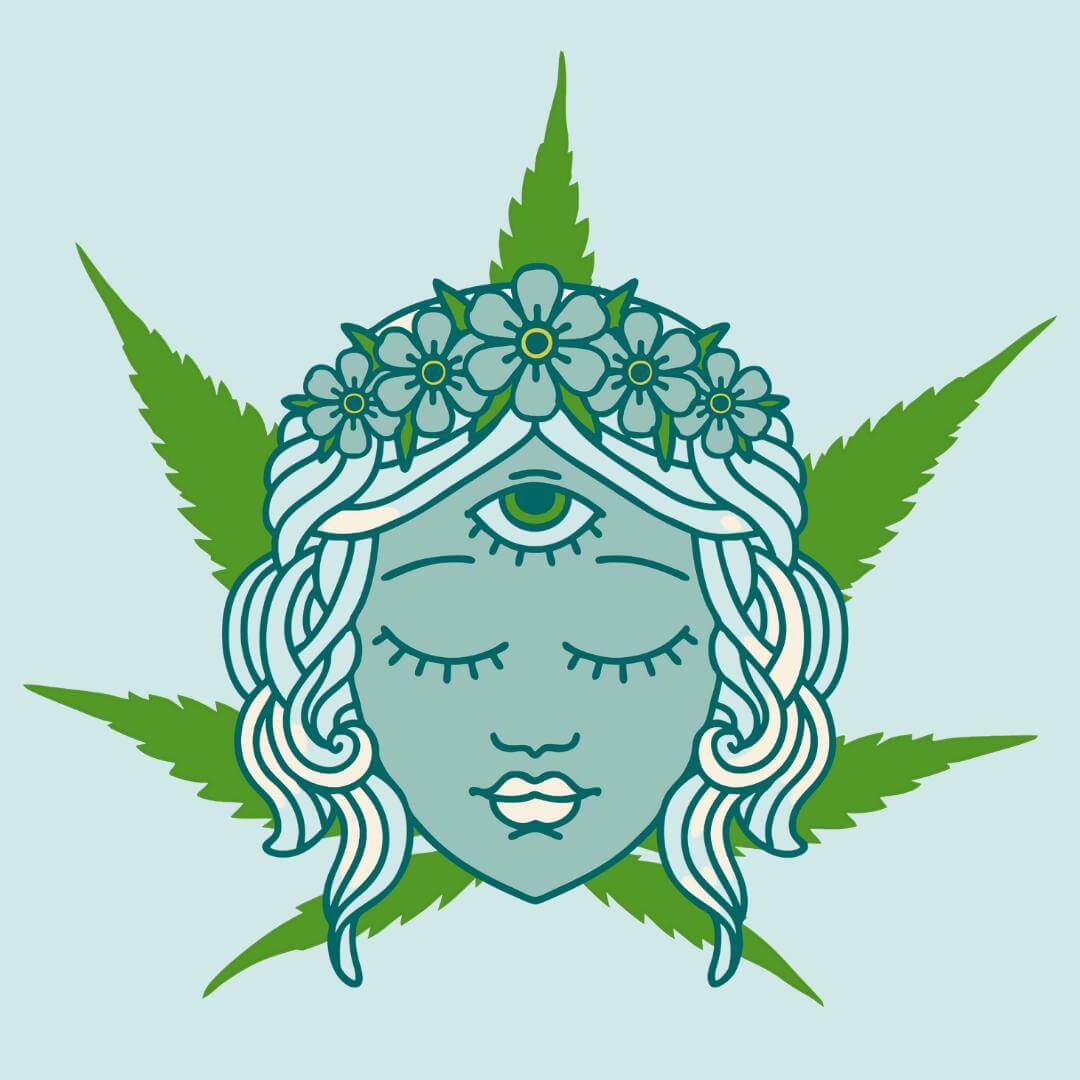 Green Eye Hemp Cafe in Gatlinburg
October 22, 2022
As of writing, it has just turned October of 2022 and the gorgeous Autumn colors and season is now going to start coming into the Smokies. But while we're watching the leaves turn and sipping down anything with pumpkin spice in it for the next 30-something days, a question comes up that asks, "Is it too early to be thinking about Winterfest after that?" Years of experience with the Winterfest celebrations in the Smokies says that thinking and planning even as early as July is not unreasonable for the amount of activities the season will provide, along with their popularity making availability for some events and accommodations not guaranteed.
If you are wanting to come to Pigeon Forge, Gatlinburg and Sevierville for Christmas events and other holiday fun, the time to start planning is now. This will be the last month where cabin availabilities may be found and hotels will have unoccupied rooms, as well as restaurant reservations for Thanksgiving and Christmas (or even near enough). Winterfest in the Smokies does get popular enough that even tickets to Dollywood may get sold out for the day. The early bird gets the worm in this case, and those who plan ahead for their Smoky Mountain vacation and will definitely get worms! Welcome to Winterfest in the Smokies 2022!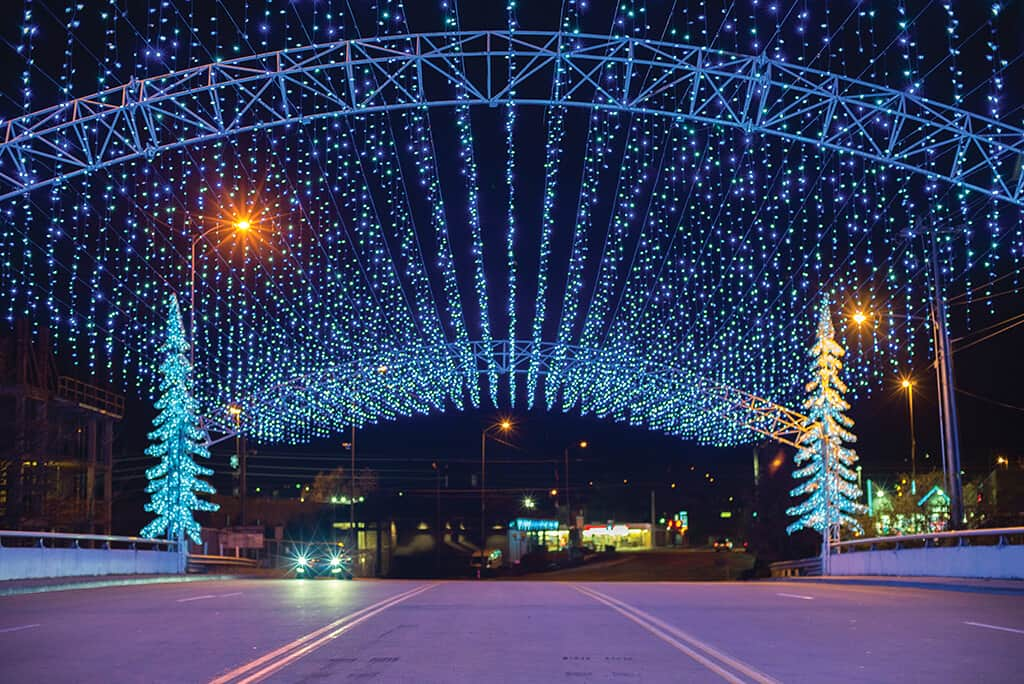 And what are some of these events that are so hyped up? We'll list a few of the big ones right here:
* Dollywood's Smoky Mountain Christmas *
November 5th to January 1st.
From their website:
"Wander through more than five million holiday lights shining bright throughout the Dollywood park, delight in the spectacular holiday performances, soak up the warm Christmas atmosphere, and it's easy to see why Dollywood's Smoky Mountain Christmas is such a beloved holiday tradition.
Celebrate the holiday season with award-winning entertainment throughout the holiday season.
* Christmas in the Smokies, a heartwarming tradition enjoyed by families for years, returns indoors to centerstage at the Celebrity Theater.
* Heart of the Holidays is a new show featuring several members of Dolly's family and a mix of some of her holiday favorites alongside songs from her new Christmas album, A Holly Dolly Christmas.
* Heart of the Holidays takes place in the DreamSong Theater.
* Christmas with the Kingdom Heirs, another returning guest favorite, can be found at the Pines Theater."
See this event at https://www.mypigeonforge.com/event/dollywoods-smoky-mountain-christmas.

* Gatlinburg Winter Magic Kickoff and Chili Cookoff *
November 10th
From their website:
"Celebrate the kickoff of Gatlinburg's Winter Magic! Gatlinburg hosts this annual event on Thursday, November 10 from 5 to 8 PM at the Shade Tree Parking at 120 Historic Nature Trail. Festivalgoers will enjoy free, live entertainment offered throughout the event."
See this event at https://www.gatlinburg.com/event/gatlinburg-winter-magic-kickoff-and-chili-cookoff/16/.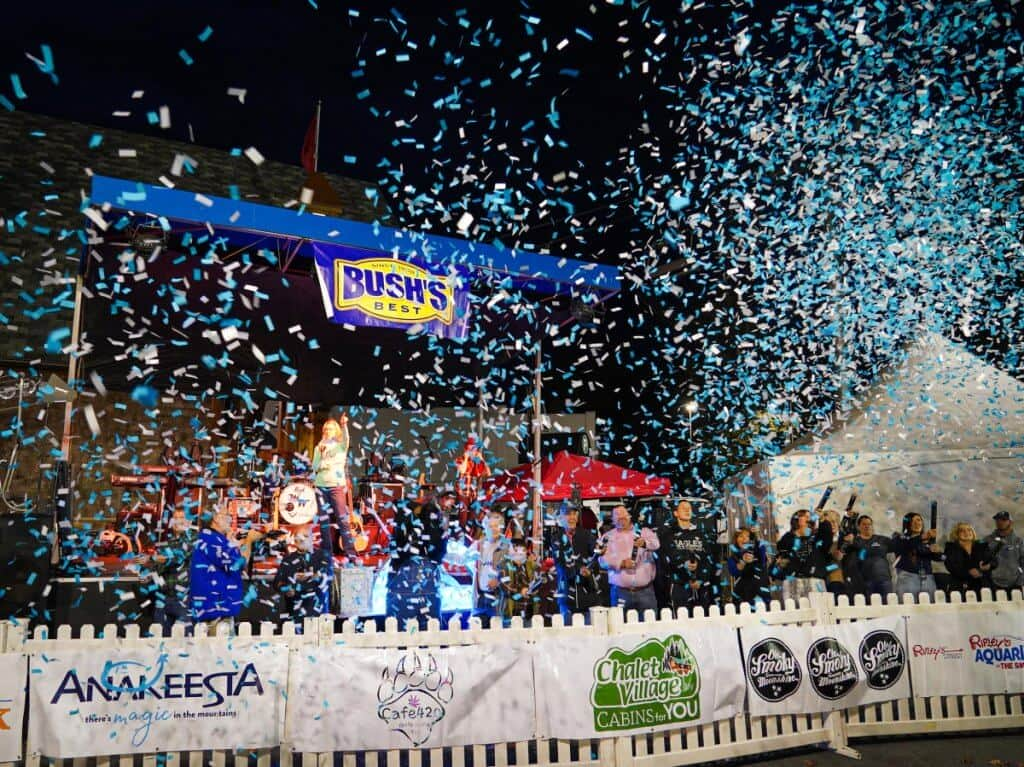 * Winterfest Driving Tour of Lights *
November 13th to February 19th.
From their website:
"See more than 5 million shining Pigeon Forge holiday lights when you take the Winterfest Driving Tour of Lights! Along your driving tour, you'll see bear, deer, fox and other critters native to the Smoky Mountains "wandering" through Pigeon Forge. Sparkling lights, giant ornaments, and tall, tall trees are seen on Island Drive and throughout the Island in Pigeon Forge. Even the 200-foot-tall Great Smoky Mountain Wheel shows off the holiday spirit with red, green and white lights.
Get a glimpse of some of your favorite fairytale characters lighting up the Pigeon Forge Parkway. You'll see Mother Goose, the giant clock from Hickory Dickory Dock, the cat and fiddle of Hey Diddle Diddle fame, and Humpty Dumpty, complete with all the king's horses and all the king's men. Another highlight of the Winterfest Driving Tour of Lights is a 60-foot-tall tree adorned with colorful lights, ribbons and sparkling ornaments from the very bottom to the twinkling star on top."
See this event at https://www.mypigeonforge.com/event/winterfest-driving-tour-of-lights.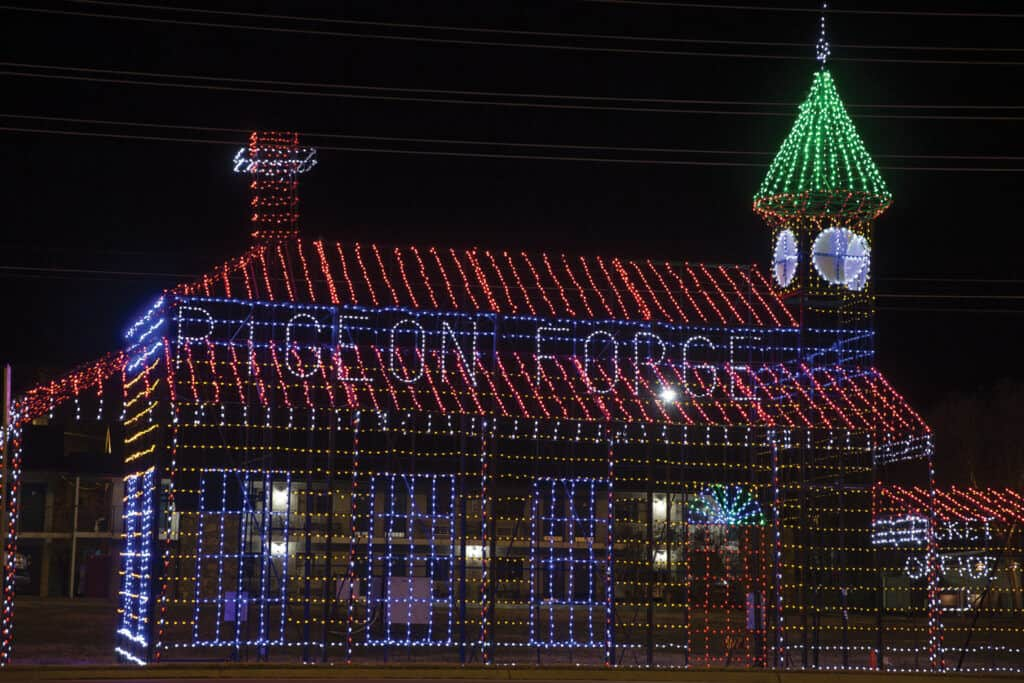 * Fantasy of Lights Christmas Parade *
December 2nd
From their website:
"Beginning at 7:30 p.m. from Baskins Creek Bypass and East Parkway, a spectacular parade line-up of balloons, floats decorated by local businesses and community groups, and high school marching bands, spans through downtown before ending at traffic light #10. Spectators are encouraged to arrive early on parade day.
City officials will host a grand illumination ceremony of the Gatlinburg Christmas Tree at 7:25 pm on the Parkway Plaza at Traffic Light #3. The Parade route begins at Baskins Creek By-Pass, travels to Traffic Light #3, turns south onto the Parkway, and ends at Traffic Light #10."
See this event at https://www.gatlinburg.com/event/fantasy-of-lights-christmas-parade/36/.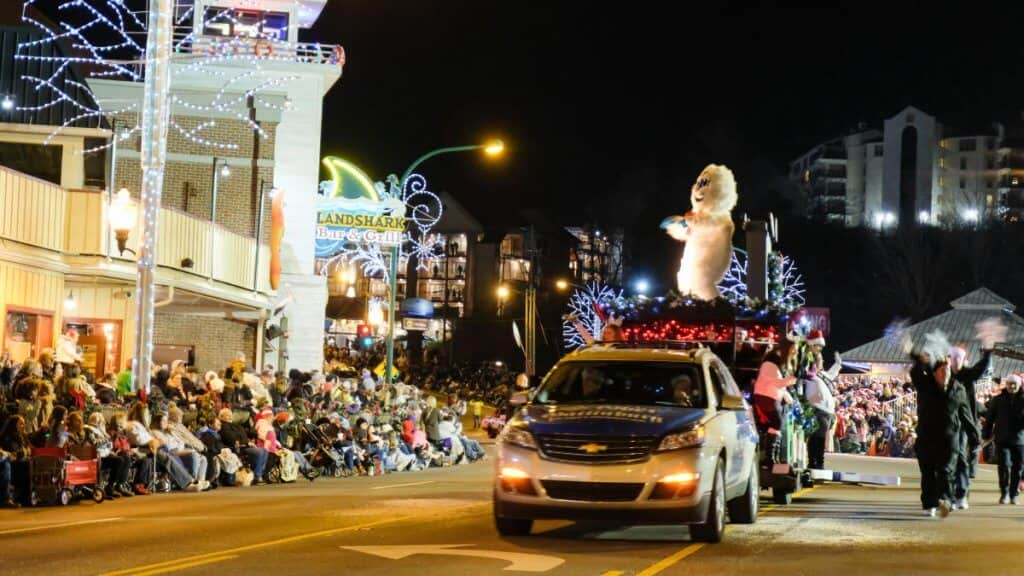 * Sevierville's 60th Annual Christmas Parade * 
December 3rd
From their website:
"Downtown Sevierville offers a full day of holiday merriment on December 3. Begin the day with Sevierville's 60th Annual Christmas Parade (December 3, 2022 at 11am EST). This traditional hometown parade is a great way to add a little more joy to the holidays. Then come back to downtown Sevierville that evening for an old-fashioned tree lighting at the Sevier County Courthouse. Enjoy children's crafts, photos with Santa, and plenty of delicious holiday snacks and music during Christmas at the Courthouse (December 3, 2022 at 6pm)."
See this event at https://visitsevierville.com/Winterfest.aspx.