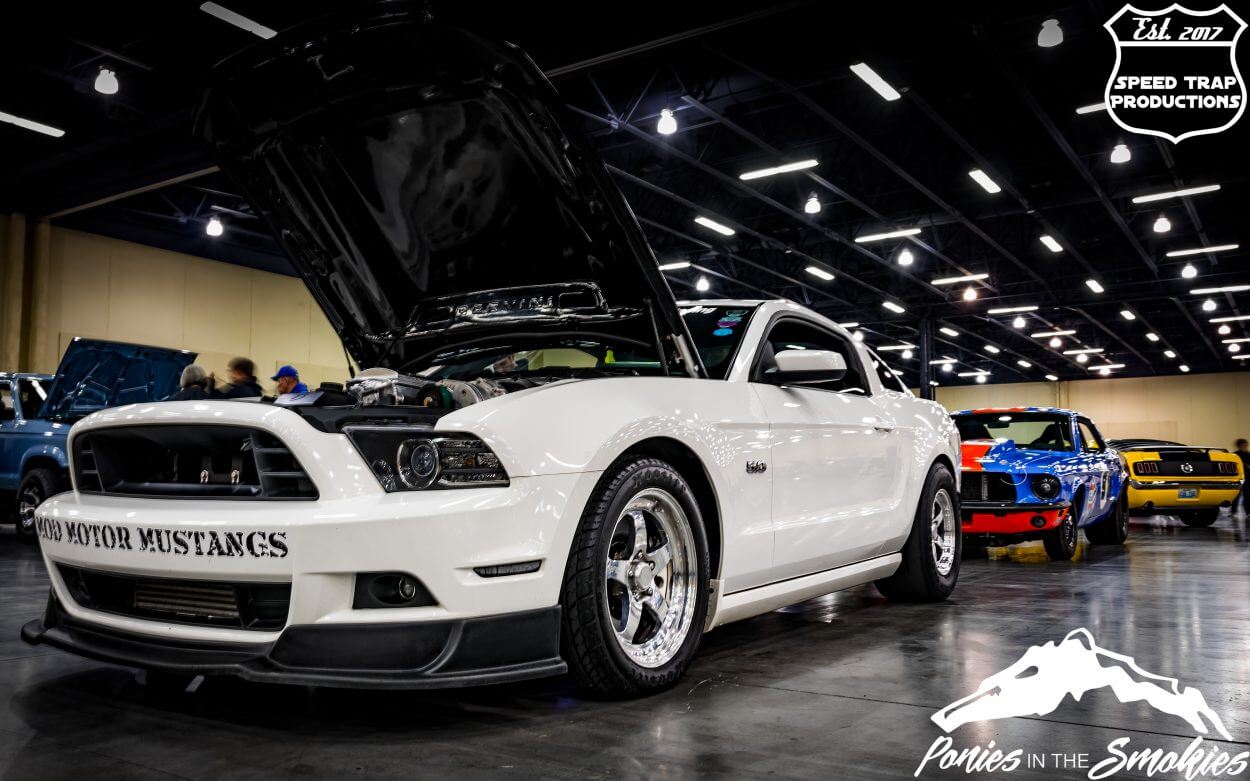 Smoky Mountain Rod Runs And Car Shows in East Tennessee
February 24, 2022

Rollercoasters at Dollywood
February 27, 2022
Barbecue is a staple of Southern cuisine. It's not cheap, but it's always reliable and has a solid variety of ways it can be served. Pigeon Forge, Gatlinburg, Sevierville and more have many of our favorite providers of the mild, sweet and hot stuff, so in this article we'll detail our favorite BBQ in the Smokies.
Dig in!
Bennett's Pit Bar-B-Que
2910 Parkway, Pigeon Forge, TN 37863
865-429-2200
https://www.bennetts-bbq.com/
"BENNETT'S PIT BBQ serves meals that are moist, tender and packed full of flavor. Our pork ribs, chicken, pulled pork and beef briskets are basted in Bennett's own special sauce. Then they're placed over smoldering hickory wood & smoked for up to 14 hours! The heat & sauce penetrate deep into every layer of meat, turning it a perfect pinkish color while enriching every juicy mouthful with rich, smoky flavor.
Since everyone likes different amounts of our mouth-waterin' sauce, we serve it warm on the side so you can pour on as much or as little as you like. After you've savored the last bite, we hope you'll agree that all the work we put into preparing your BBQ was well worth it!" – Official Website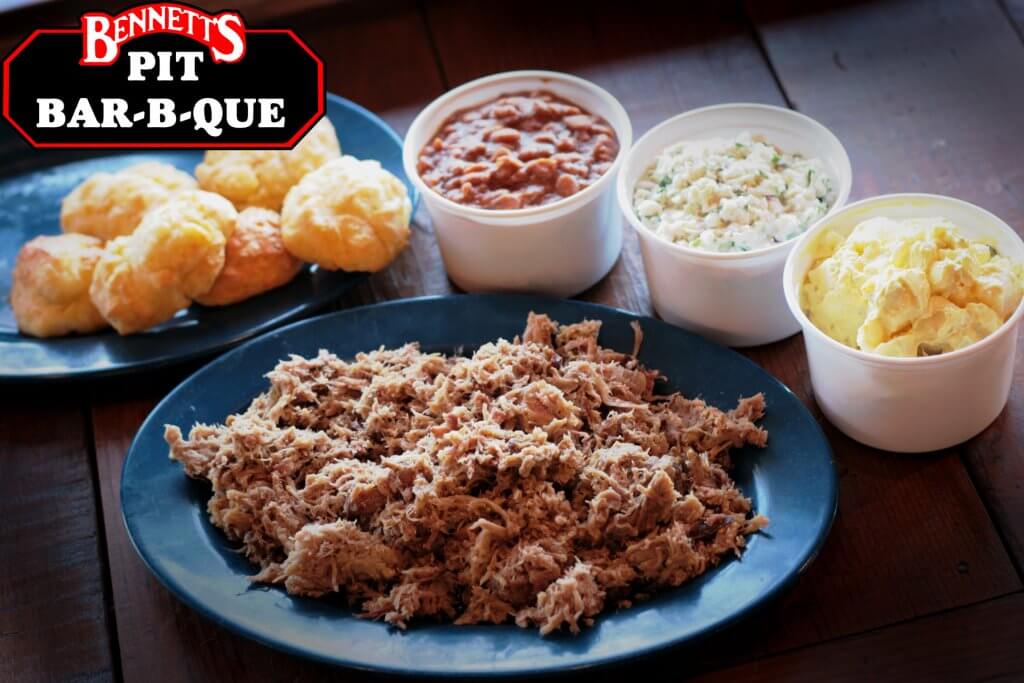 Corky's Ribs & BBQ
3584 Parkway, Pigeon Forge, TN 37863
865-453-7427
https://www.corkysbbpf.com
"Corky's BBQ is Memphis BBQ. We helped put this city on the map as a culinary capital and BBQ haven. Locals don't lie, and we've been voted the #1 BBQ joint in Memphis 22 times since Don Pelts fired up Corky's first hickory and charcoal BBQ pit (more than 30 years ago) with one goal in mind: serve the absolute best BBQ possible." – Official website for Corky's main restaurant in Memphis, TN. Pigeon Forge has one of their restaurants on the main parkway.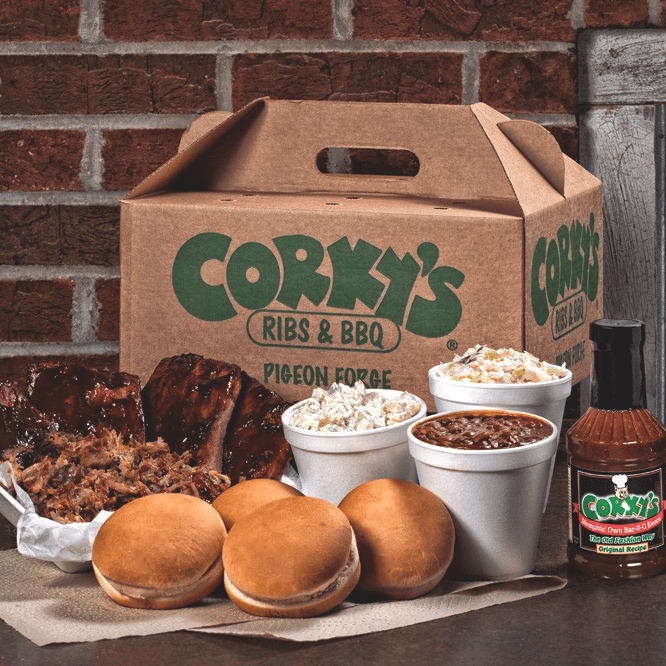 Boss Hogg's BBQ
1198 Wears Valley Rd, Pigeon Forge, TN 37863
865-446-4592
https://www.bestbbqintown.com
"The Best BBQ in the Smokies! Pulled Pork, Pork Ribs, Beef Brisket and Half Chickens, all rubbed or sauced by hand and smoked on site. Come by and try us!
Locally own, and fresh daily bbq. Specialized in providing the highest quality slow cooked meats. Including hand pulled pork shoulder barbecue, smoked chicken, Smoked Pork spare Ribs, Smoked kabasa Sausage, and Tender slow smoked Beef Brisket." – Official Website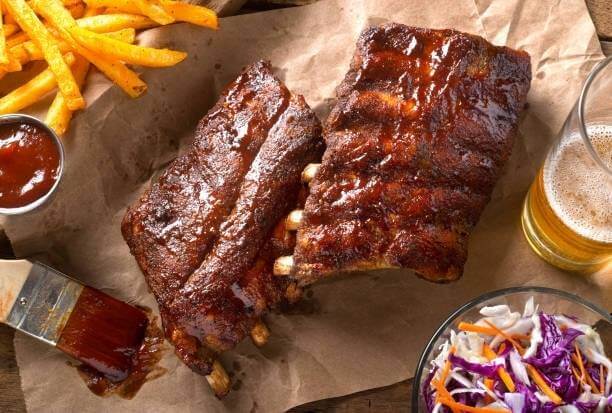 Hungry Bear BBQ
490 East Pkwy, Gatlinburg, TN 37738
865-325-1084
https://www.hungrybearbbq.webs.com
2263 East Parkway, Gatlinburg, TN 37738
865-325-8048
https://www.hungrybearbbq.webs.com
"This barbecue joint on the edge of Great Smoky Mountains National Park may be small, but the menu here will satisfy even bear-sized appetites. With freshly smoked ribs and brisket and your choice of zesty sauces and hearty sides, Hungry Bear BBQ #1 is your go-to barbecue spot in Gatlinburg.
Thanks to its location off the beaten path near the national park, this barbecue joint is perfect for treating the family after hiking Porters Creek Trail or a fun-filled day traipsing around the Smokies. Of course, even if you're just kicking back and taking it easy for the day, Hungry Bear BBQ #1 is always a great choice for barbecue lovers.
This family-friendly spot will win you over the moment you pull into the parking lot. The bright red shutters and yellow trim turn up the charm factor, and inside, the walls are filled with beautiful photos of the Smoky Mountains, Smokey Bear himself, hunting trophies, and family pictures. It's impossible not to feel right at home here, whether you're enjoying a down-home date night or taking the whole family out for a memorable meal." – Smokymountains.com review.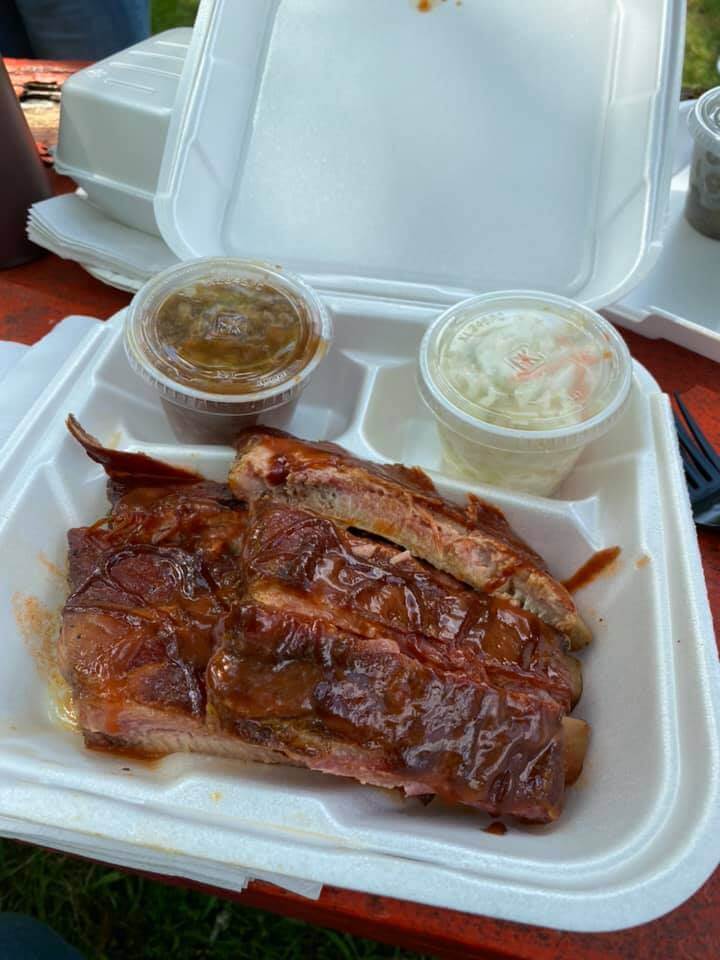 Bones BBQ Joint
231 Historic Nature Trail, Gatlinburg, TN 37738
865-325-1350
http://www.bonesbbqjoint.com
"Our BBQ is rooted in the regional bbq traditions found throughout the American south. First and foremost, we slowly smoke all our meats on local oak and hickory woods. For our ribs, we dry rub them as they do down in Memphis; and we smoke and baste our pork shoulders until meltingly tender as they do with whole hogs in the Carolina's; we carefully trim each one of our upper ⅔ choices brisket, seasoning with only salt and freshly ground black pepper, just like they do across the state of Texas.
For over 8 generations, our family has welcomed friends and neighbors to our home in East Tennessee." – Official Website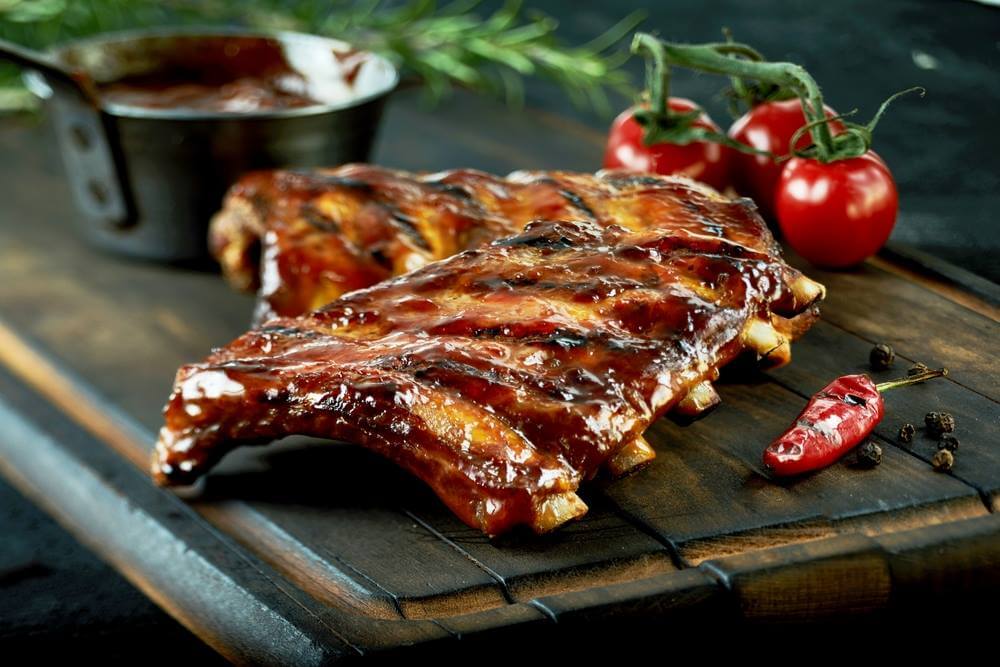 Preachers Smokehouse
2929 Pittman Center Rd, Sevierville, TN 37876
865-332-9731
https://preacherssmokehousebbq.com/
"Preacher's Smokehouse is a family run BBQ restaurant. We are located off of the beaten path in Sevierville, TN. Our family strives to provide great home style meals in a friendly environment. We have a broad menu and offer many weekly specials as well. If you are into good food, cheap prices, and a cozy atmosphere, then we encourage you to drop on in." – Official Website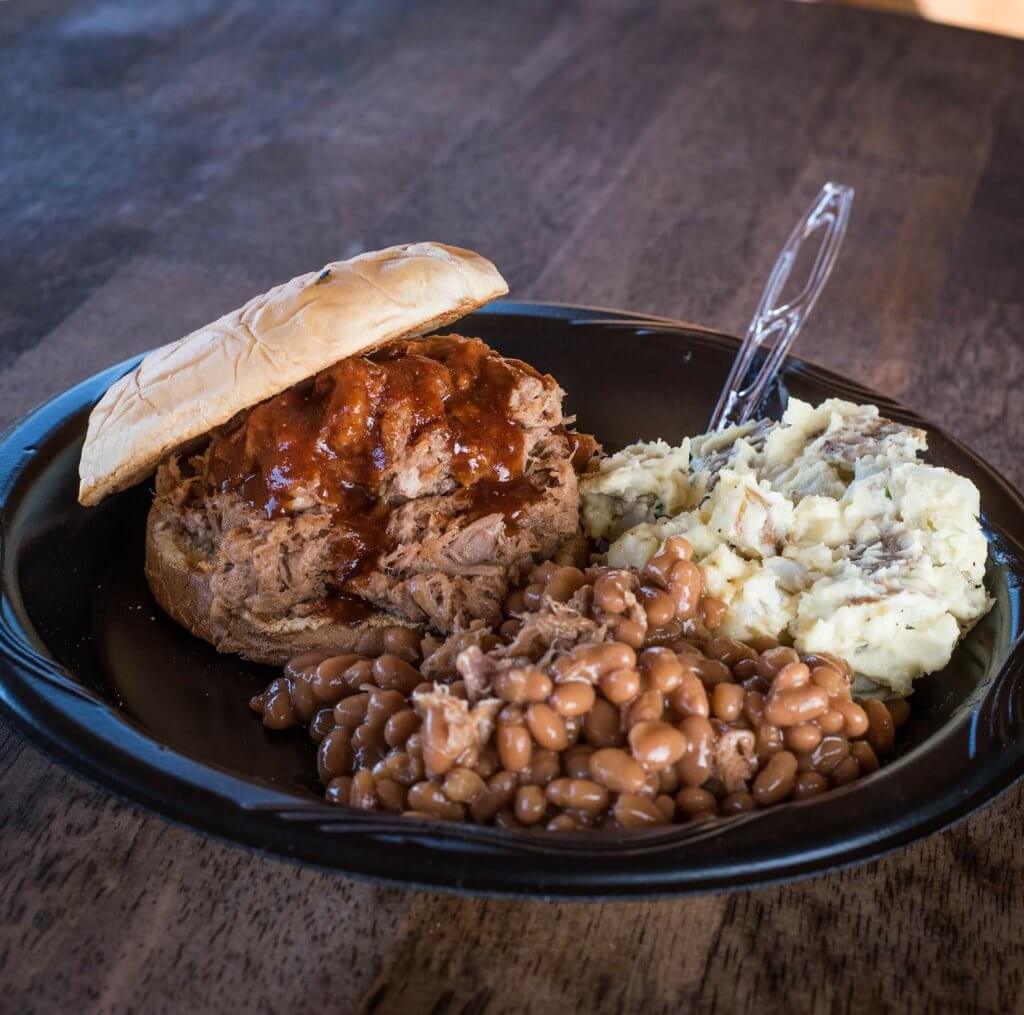 Buddy's Bar-B-Q Sevierville
705 Winfield Dunn Pkwy, Sevierville, TN 37876
865-428-5001
https://www.buddysbbqsevierville.com/
"For a taste of our East Tennessee barbecue tradition since 1972, a place the locals love, stop by Buddy's bar-b-q in Sevierville! Our restaurant is the perfect location for visitors to stop on the way in or out of the Smokies to grab a quick bite, family pack meal, BBQ by the pound or a homemade dessert. We offer dine-in, patio dining, carryout / to-go, drive-thru and online ordering of our fresh hickory-smoked barbecue, (smoked daily on-site) served with a side of Southern hospitality!" – Official Website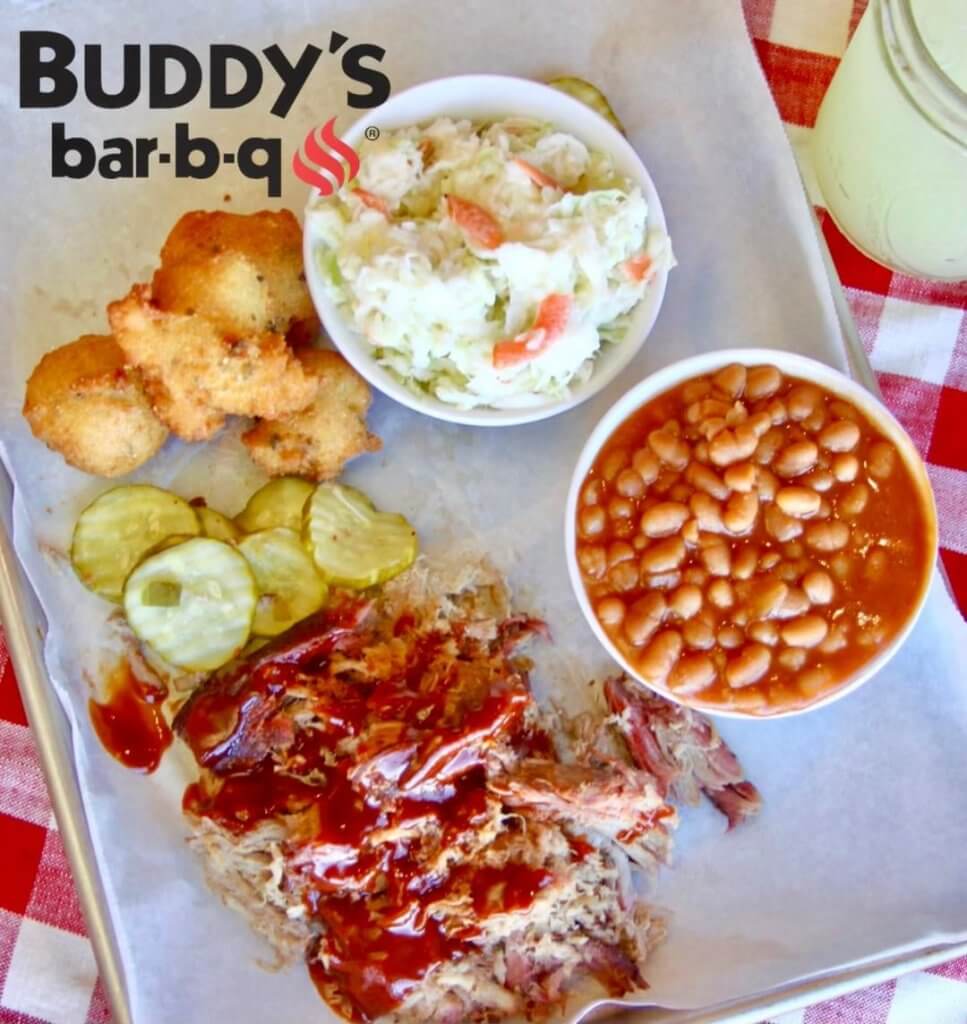 Tony Gore's Smoky Mountain BBQ & Grill
1818 Winfield Dunn Pkwy, Sevierville, TN 37876
865-429-7771
https://www.tonygore.com
"Tony's two loves in life are Southern Gospel music and cooking. In December of 2006 Tony embarked on a new journey, one that is just as challenging and fulfilling. That's when Tony combined his two passions and opened Tony Gore's Smoky Mountain BBQ and Grill. The love of cooking has long been a passion for Tony. Tony spares no expense or time in preparing some of the best BBQ you'll ever put in your mouth. His process is all-natural pit BBQ with 100 percent hickory smoked meats that are slow cooked for hours. All of his sauces are original recipes starting with the one handed down to him from his Granddaddy. Every item is prepared with care to give his guests the finest in Southern cooking and the best BBQ in the Smokies.
Voted BEST RIBS in the smokies, Tony's Famous Fried Chicken, True Southern Soul Food! Fabulous Homemade Desserts! DON'T MISS THIS!" – Official Website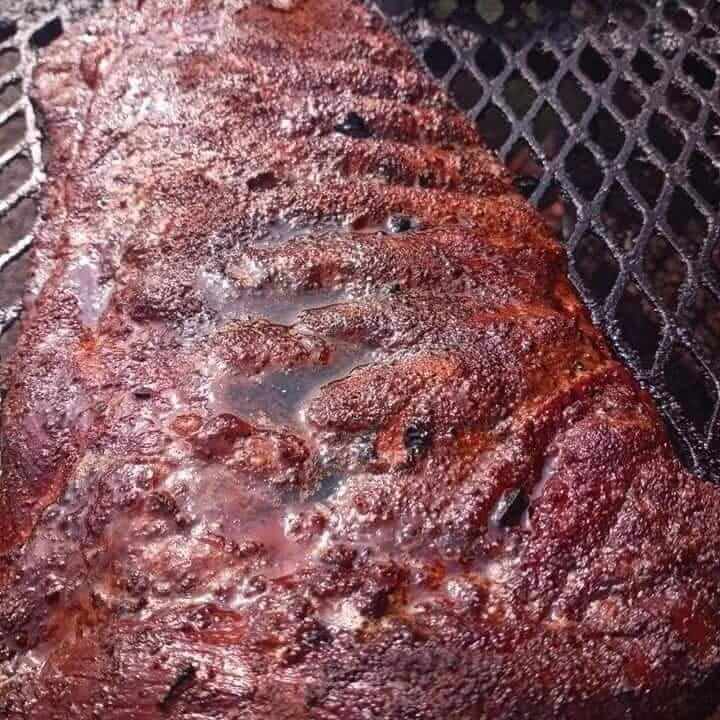 Looking for some other ideas to get your belly full of the best food in the Smokies? Here are some links to other pages in our networks that we recommend for discriminating literal tastes.
Host A Party With Three Jimmys!
Catering Companies in the Smokies