Want to know what some of the most varied unsung heroes of Smoky Mountain tourism are? If you guessed "The fudge and candy shops in the Smokies like your blog title very obviously indicates", then no points for winning because it was indeed an obvious guess, but you still get rewarded with the knowledge that the Smokies has some incredible confectionery centers that will tingle every sweet tooth you have. From downtown Gatlinburg to midway through Sevierville, the main connected road has more than a few cocoa and sugar hives with a variety of flavors to suit tastes, along with sugar-free fudge available at many of the stores. Most fudge that can be purchased comes in candy stores that offer even more taste-tackular options for the sugar-craven.

Here are some fudge places to hop through listed here:
* Old Mill Candy Kitchen *
177 Old Mill Ave, Pigeon Forge, TN 37863
(877)-653-6455
https://old-mill.com/
From their website:
"Appalachia has long been a haven for homemade candies. The Old Mill Candy Kitchen proudly carries on this regional tradition, with fudges, brittles, divinity, caramels, taffy, hand-dipped chocolates, and hard candies to satisfy every sweet tooth. From bubbling copper kettles cooking up brittle to our vintage taffy-wrapping machine, The Old Mill Candy Kitchen is filled with old-time candy-making fun. And we add a fresh twist with seasonal favorites and our own innovations like our famous Bear Paws. Stop by or shop online today!"
* Country Candy Kitchen *
3341 Parkway, Pigeon Forge, TN 37863
865-453-6006
http://countrycandykitchen.com/
From their website:
"See taffy being made daily in our stores (times vary somewhat). Choose your favorite flavors or grab a handful of assorted. The copper kettle fudge is our original recipe, and really is handmade in copper kettles. Choose assorted or your favorite flavor, a handy knife is included (Peanut Butters are not included in assortments). Marble slab homemade fudge is a new recipe and comes in 8 oz. slabs all the way up to 6 pound slabs. Great for parties and family get-togethers! Our hand-dipped chocolate candies come in an assortment of nut clusters, caramels, pecan turtles and jellies. A wonderful choice for gift giving or sampling."
* Kilwin's Chocolates *
645 Parkway, Gatlinburg, TN 37738
(888) 454-5946
https://www.kilwins.com/
From their website:
"We at Kilwins always enjoy serving you the highest quality, best tasting products we possibly can. As we work through the recovery phase of the pandemic our caring store owners are doing their best to serve you. Each store is now open subject to that store's specific needs, requirements and guidance from national, state, and local authorities. We continue our concern and support for those impacted by the pandemic with our number one concern being health and safety. Please call your local store or select the "Locations" link at the top of this page to find a Kilwins store near you for store hours or any questions you may have. Thank you very much for your patronage, which we really appreciate. We continue to do our very best."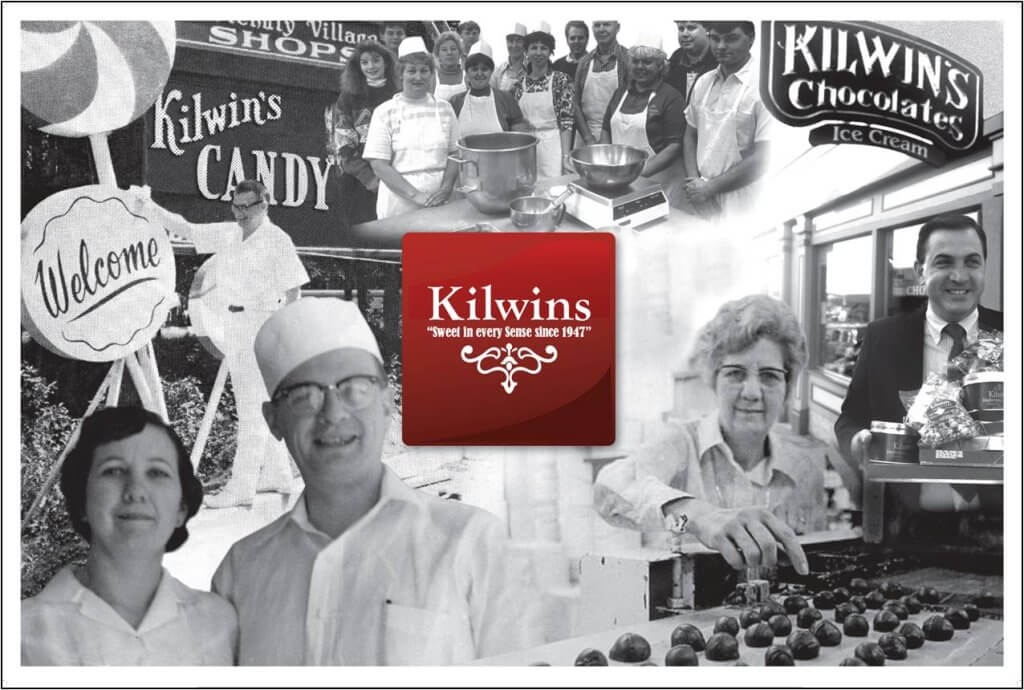 * Chocolate Monkey *
2631 Parkway #1, Pigeon Forge, TN 37862
(865) 366-3181
https://chocolate-monkey.business.site/
1001 Parkway, Gatlinburg, TN 37738
Located in Ober Gatlinburg
(865) 436-8244
* Fudge Shoppe Of The Smokies *
716 Parkway #114, Gatlinburg, TN 37738
(865) 430-5052
https://www.fudgeshoppeofthesmokies.com/
From their website:
"Fresh delicious fudge. Seasonal and year around programs. Low minimum orders. We combine sugar, pure cream, butter, corn syrup and the base flavoring to make each batch. For example, we use real imported Dutched Chocolate for the chocolate bases and pure natural vanilla extract for the vanilla bases. All the base ingredients are combined in a big copper pot and cooked until they reach the correct temperature. The base is then poured onto a marble slab and allowed to cool. After about 10 minutes of creaming air into the fudge it begins to get thick and its much harder to toss. That's when we swap out the paddle for a small spatula and continue the creaming process. The final step is for you to come and enjoy some for yourself!"
* The Fudgery *
131 The Island Dr #3106
Pigeon Forge, TN 37863
(865) 774-7800
1645 Parkway #925
Sevierville, TN 37862
(865) 591-1932
http://www.fudgeryfudge.com/
From their website:
"Home to America's Favorite Fudge, The Fudgery features twelve different flavors of delicious fudge handmade right before your very eyes. With the ringing of a big brass bell, "Papa Fudge" Marshall lured beach-goers into that first store with a unique mix of singing, showmanship, and the best fudge the world has ever know. And the show has never stopped. Interactive retail is how Papa Fudge describes his nutty concept, but what that really means is FUN. More than anything else, that has been the secret ingredient in his recipe for success; that and a first rate fudge. That commitment to quality continues as the company he founded added caramel apples, ice cream, and milk shakes to an already successful mix. The Fudgery has been dedicated to serving the best fudge for over 25 years."
* Farmhouse Sweets *
3220 Parkway, Pigeon Forge, TN 37863
(865) 366-1283
https://www.facebook.com/FarmHouseSweetsTN/
* Big Rock Candy Kitchen *
131 The Island Dr, Pigeon Forge, TN 37863
(865) 366-1701
http://islandinpigeonforge.com/poi/big-rocky-candy-kitchen/
From their website:
"Homemade sweets and treats made from scratch. Between salt water taffy, creamy fudge, crisp caramel apples, gourmet popcorn and gelato you are sure to find something to satisfy your sweet tooth. Come on down, meet our friendly staff and taste the best candies in the Smokies! Free samples anyone?"
* Sweet Shoppe (Inside Dollywood Amusement Park) *
2700 Dollywood Parks Blvd, Pigeon Forge, TN 37863
(800) 365-5996
http://www.dollywood.com
From their website:
"Follow the irresistible aroma to Showstreet where you'll find the Dollywood Sweet Shoppe. Visit the ice cream shop where 10 delicious flavors of hand-dipped ice cream awaits you, each served in a homemade waffle bowl or a sensational sundae. Plus, choose from assorted flavors of milkshakes."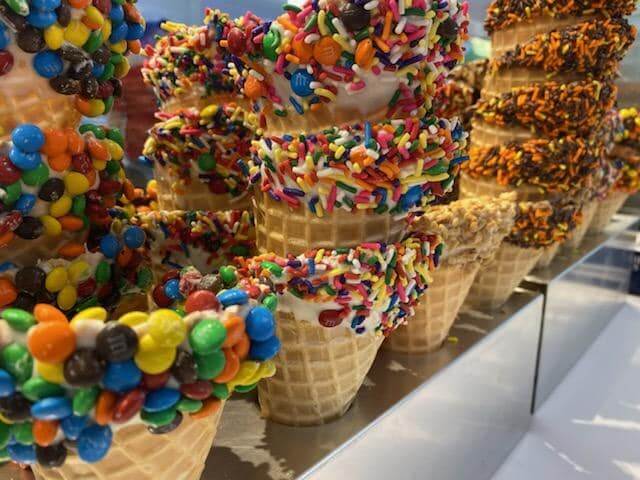 * Cream & Sugar Sweet Shoppe *
2655 Teaster Ln, Pigeon Forge, TN 37863
https://www.facebook.com/CreamandSugarTN/
Smokymountains.com writes:
"This old-fashioned sweet shop in the heart of Pigeon Forge has it all: ice cream sundaes, rolled ice creams, classic candies, freshly-made small-batch fudge, and more. The large, spacious interior looks as decadent as the sweets themselves; the confectionary decor on every side set the tone for an over-the-top sweet experience. Expect friendly, attentive customer service, plenty of space to explore the offerings, and mouthwatering confections, whether you opt for ice cream, or candy apples.
The store is kept meticulously clean, and you can expect consistently warm, friendly customer service, even when the shop is at its busiest."
* Smoky Mountain Candy Makers *
2880 Parkway, Pigeon Forge, TN 37863
(865) 453-9213
https://www.smokymountaincandymakers.com/
From their website:
"The Sweetest Mountain Tradition… The taffy is wrapped on an old fashioned taffy wrapping machine built in 1940. These machines haven't changed much from when they first came out at the turn of the century. The machine slices a piece of taffy, cuts a piece of wax-paper wrapper, wraps the candy, then twists the end closed. People sometimes stand and watch it for hours amazed at the way it works."
* Fudgewrights (Located in Morning Mist Village) *
601 Glades Rd, Gatlinburg, TN 37738
(865) 436-4777
https://www.gatlinburg.com/listing/wrights-fudge/257/
Gatlinburg.com writes:
"Handmade fudge from our very own recipe on a marble tables and hand-dipped chocolates."
* Ole Smoky Candy Kitchen *
744 Parkway, Gatlinburg, TN 37738
(865) 436-4886
https://olesmokycandykitchen.com/
From their website:
"Ole Smoky Candy Kitchen was founded in 1950 by Dave and Peggy Dych. The couple was traveling to California to seek their fortune, and stopped for a visit in Gatlinburg, Tennessee. The young couple immediately recognized the potential of Gatlinburg as a growing motor tourist destination. They envisioned a visually entertaining main street business, serving the tourists with wholesome homemade candies. The Candy was made in full view of the passing motor and walking public.
Candy makers, dressed in white uniforms, stirred large copper kettles while feeding taffy into hypnotic machines. This drew a crowd on the patio outside the windows where seats were installed. The candy was displayed behind glass cases and sold in any quantity requested. Gatlinburg has flourished as a motor tourist destination and Ole Smoky Candy Kitchen is still serving the tourists wholesome homemade candy in the original way – one piece or a box full."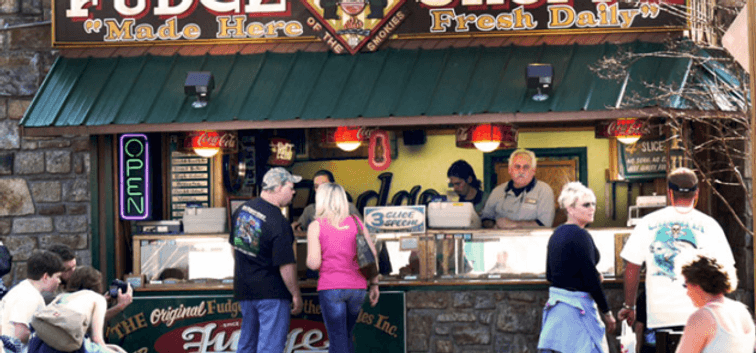 * Sweet! *
756 Parkway #2, Gatlinburg, TN 37738
(865) 724-0555
https://www.sweetcandycompany.com/
From their website:
"From giant oversized jaw breakers to cereal box sized Nerds, at Sweet!, we have anything you could ever need to fill that late night sugar craving that we all get. Whether you are 2 or 102 years old, when you walk through the doors of Sweet!, smell the aroma of sweet sugary goodness, and feel like you've just entered a life-sized game board of Candy Land, you are sure to find yourself smiling from ear to ear!"
* Glades Homemade Candies *
1402 East Pkwy # 9, Gatlinburg, TN 37738
(865) 776-8536
https://www.gladeshomemadecandy.com/
* Aunt Mahalia's Candies *
611 Parkway # F13, Gatlinburg, TN 37738
(865) 436-7992
http://www.auntmahalias.com/
From their website:
"Aunt Mahalia's Candies opened for business in 1939 and has been a "main stay" of Gatlinburg ever since. We still make our delicious homemade candies the old fashioned way in our glass enclosed kitchen, making Aunt Mahalia's a must while visiting in the Smokies. Whether enjoying our famous Heavenly Fudge, Fluffy Divinity, Crunchy Peanut or Pecan Brittle, Creamy Pralines, Caramel Pecan Nests, luscious Pecan Logs, or any of our other delicious homemade candies, you can be sure only the finest of ingredients goes into their making. Our location on the Parkway in the Mountain Mall is open year round for your shopping convenience. Besides satisfying your own sweet tooth, Aunt Mahalia"s Candies makes wonderful gifts for all occasions."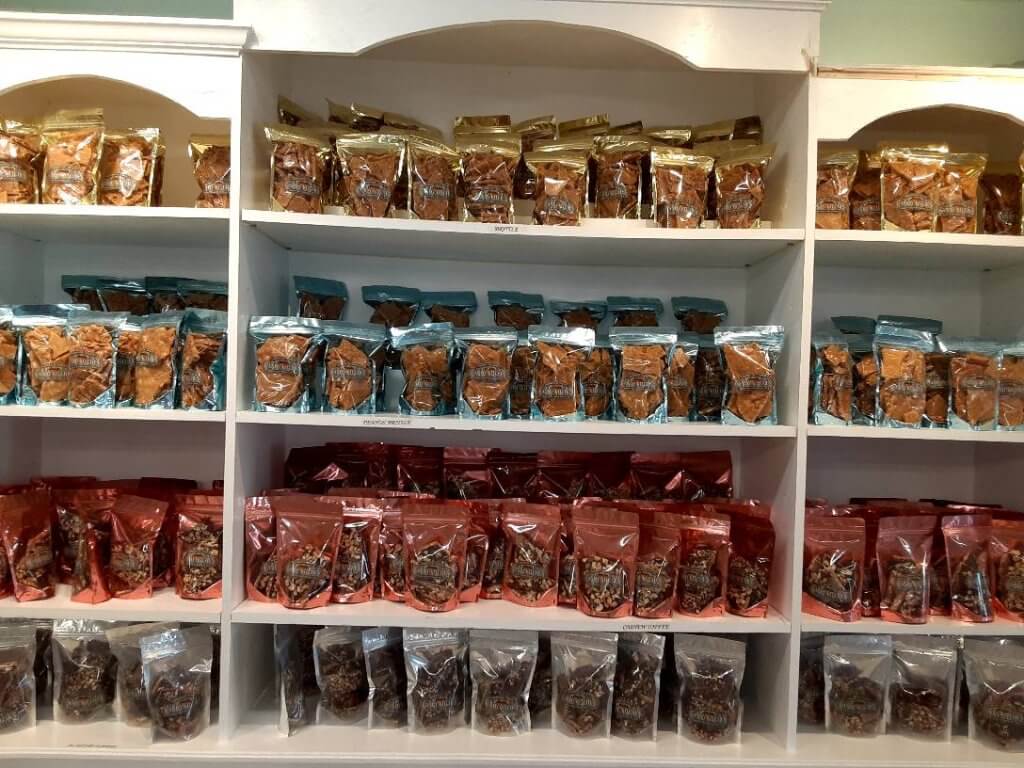 * Caramel Candy Company *
732 Parkway, Gatlinburg, TN 37738
(979) 830-5330
https://thecaramelcandycompany.com/
From their website:
"Born in a small kitchen years ago, our superb gourmet caramel made in our "Special Non- Stick Formula" is still hand made today, one small batch at a time. Truly exquisite taste is what distinguishes our caramels from others. Even people who never liked caramel love ours because of its exceptional taste. No gimmicks, no machines or copper kettles, just pure craftsmanship and our "Special Non- Stick Formula" create the best caramel you've ever tasted."
* Papaw's Sweet Tooth *
611 Parkway, Gatlinburg, TN 37738
(865) 365-0801
http://papawssweettooth.com/
* IT'SUGAR Sevierville *
1645 US-441, Sevierville, TN 37862
(865) 366-9800
https://itsugar.com/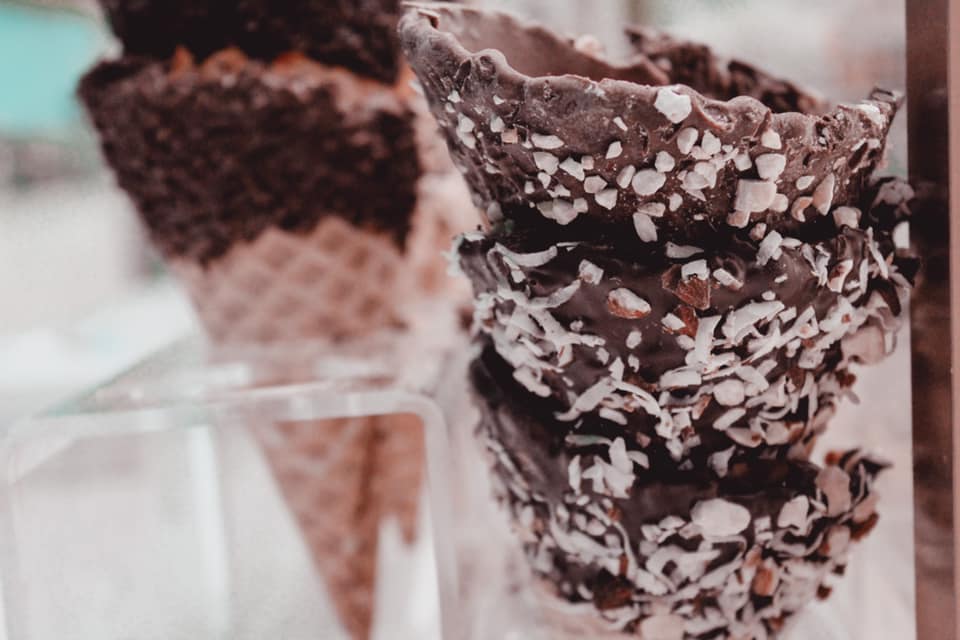 Related