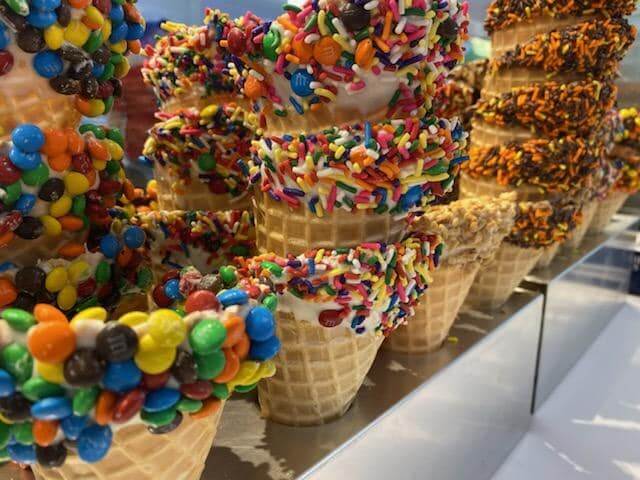 Fudge And Candy Shops In The Smokies
March 6, 2022
Smoky Mountains Newfound Gap
April 28, 2022
One of the longest-in-process projects with an interesting backstory in recent Pigeon Forge history (whose name is not "The Island") is the area now known as The Mountain Mile on Teaster Lane parallel to the main parkway. Although still technically in-development as of writing (March 2022), The Mountain Mile is already a worthy destination to bring the family for a morning, afternoon or evening that connects easily to other Pigeon Forge areas of interest and has shops and interests you can't find anywhere else in Pigeon Forge!
The Requisite Backstory:
The main site of the shops and entertainment that is The Mountain Mile was once The Belz Mall where many, many locals and visitors got to shop and enjoy two unique food courts. It was a single level indoor mall that had three centers and entrances connected together by two very long hallways, an extremely simple design that nonetheless held our favorite bookstores, jewelry stores, brand name clothing, toys stores and two oddly identical little food courts. When you think indoor malls, you're thinking everything Belz Mall was NOT other than having some great shopping experiences inside. It had its heyday in the late 80s, the 90s and the mid-2000s, but would eventually become one of the casualties of the multiple economic downturns the US experienced after the mid-2000s along with the customer switch from brick-and-mortar stores to online shopping. Still, the Belz Mall hung in for QUITE a long time. You could still go inside and shop 10 years after it was supposed to be "dead". Quite a testament we had to our favorite mall of the city in those days.
Still, time marches on and the new replaces that which had its time. The Belz Mall eventually closed for good and plans went ahead for it to be torn down and have new developments take its place. The Mountain Mile is that development and it was a long time coming in and of itself with more on the way, but today families are already flocking over to it and enjoying the time they spend there!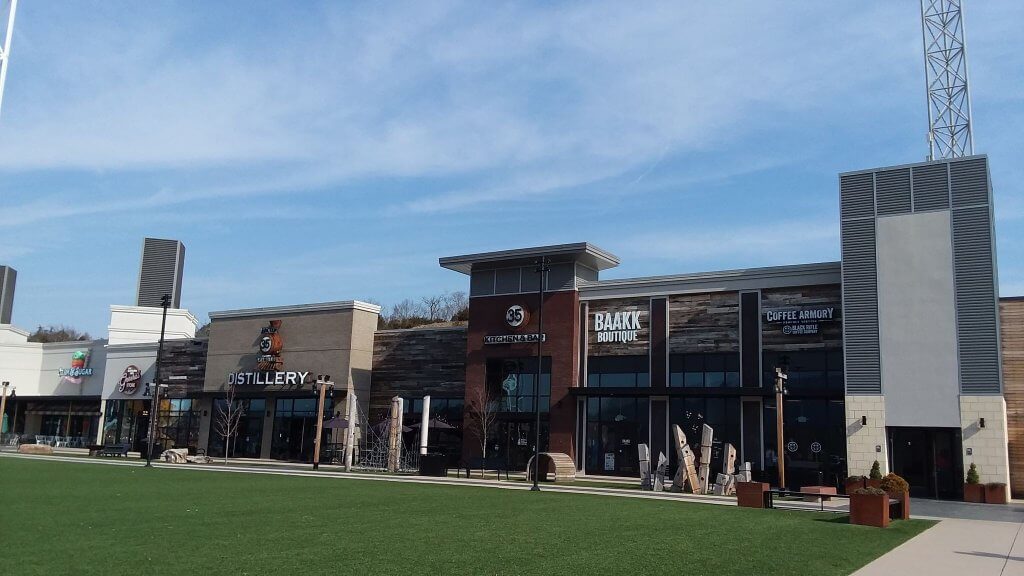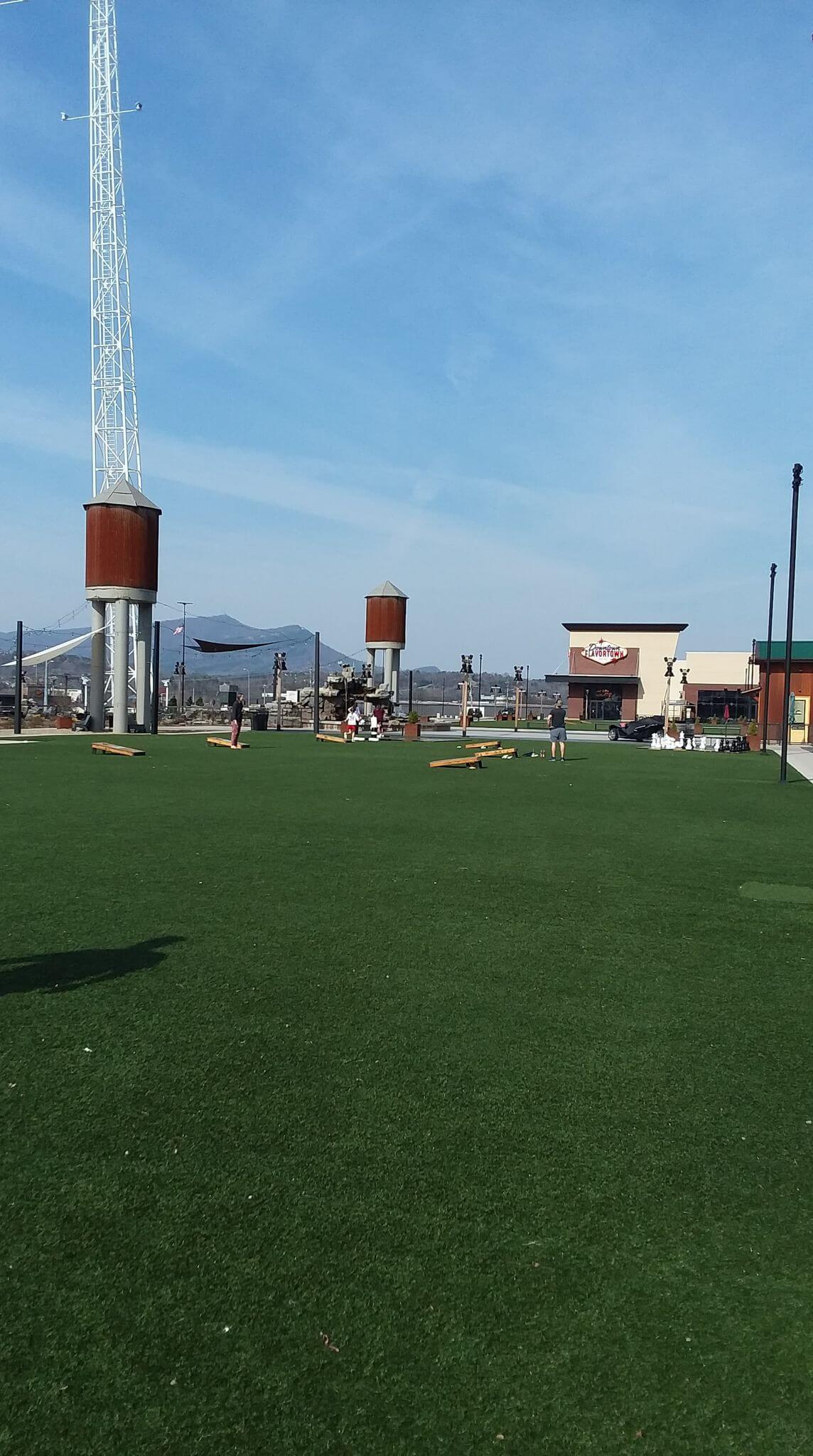 The Mountain Mile is a collection of shops, dining opportunities, attractions, and an open astro-turfed park-type environment for kids to play on and picnics to be had. It is located hillside on Teaster Lane overlooking Pigeon Forge, probably the highest shopping complex we have, and connects to additional shopping complexes across the street, diagonal to it, and to attractions such as Pigeon Forge Snow and The Track family fun center. Contained onsite is a kid's train where the youngest of youngsters can enjoy riding around the complex on a colorful train driven by a colorful conductor, a large checkers set and chess set where you have to pick up the pieces with BOTH hands to make your moves, and several rows of cornhole stations for families and groups to enjoy!
Then there's the pièce de résistance, the 200 ft. drop tower ride known as "The Mountain Monster". The Mountain Mile's website writes: "Now imagine you have only a lap belt and nothing to hold onto…you are totally exposed and it's absolutely thrilling! Two riders sit back to back on a saddle-like seat, get launched straight up 170' with a blast of compressed air, and experience huge negative G's at the top. Watch out, this ride also has a few tricks up its sleeve! Our premier attraction with only one other like it in the world! Take a two-seat elevator located inside the main tower structure to the top where anticipation builds as you gain altitude. Once at the top and in the dive cart, the platform opens, and you're tilted down facing the ground 200′ below. Upon release, experience a "free fall" before being caught to soar over a water feature while also enjoying phenomenal views of the Smoky Mountains and Pigeon Forge!"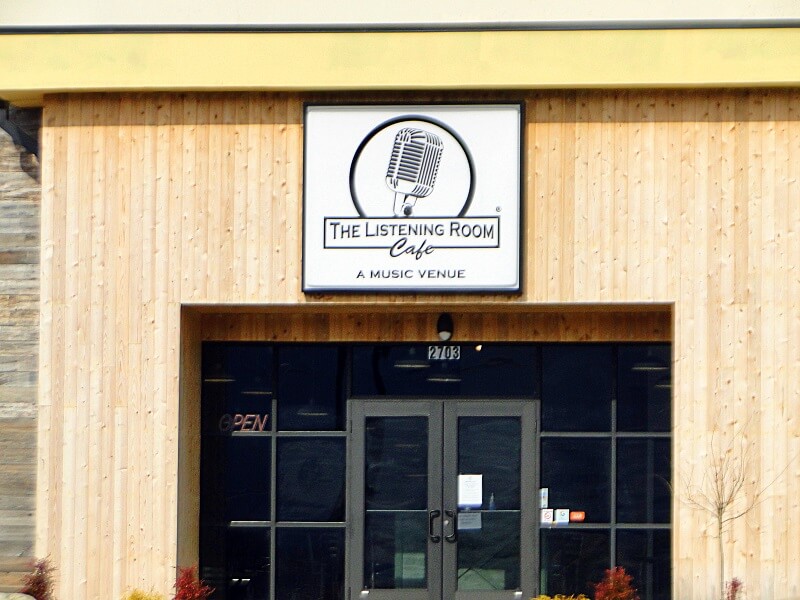 If that isn't enough, we only just recently got the newest hotspot in Pigeon Forge opened up at The Mountain Mile as well: Guy Fieri's Flavortown restaurant. It's a huge, 43,000 square foot, 300 seat establishment that combines the dishes that made Guy Fieri famous in the first place with additional extravagances such as a family arcade, a 14 duck-pin bowling alley and a full-service Tiki Bar. This has been one of the most talked about new additions to come in to 2022 and we highly recommend visitors go see what the hype is about!
What else does The Mountain Mile offer? Observe:
Junction 35 Kitchen & Bar
Cream & Sugar Sweet Shoppe
Coffee Armory
Cinnaholic Cinnamon Bakery
The Mountain Mile General Store
BAAKK Boutique
R.E.I. Co-op
Azul Cantina
Escapology
Old Time Pottery
Tuesday Morning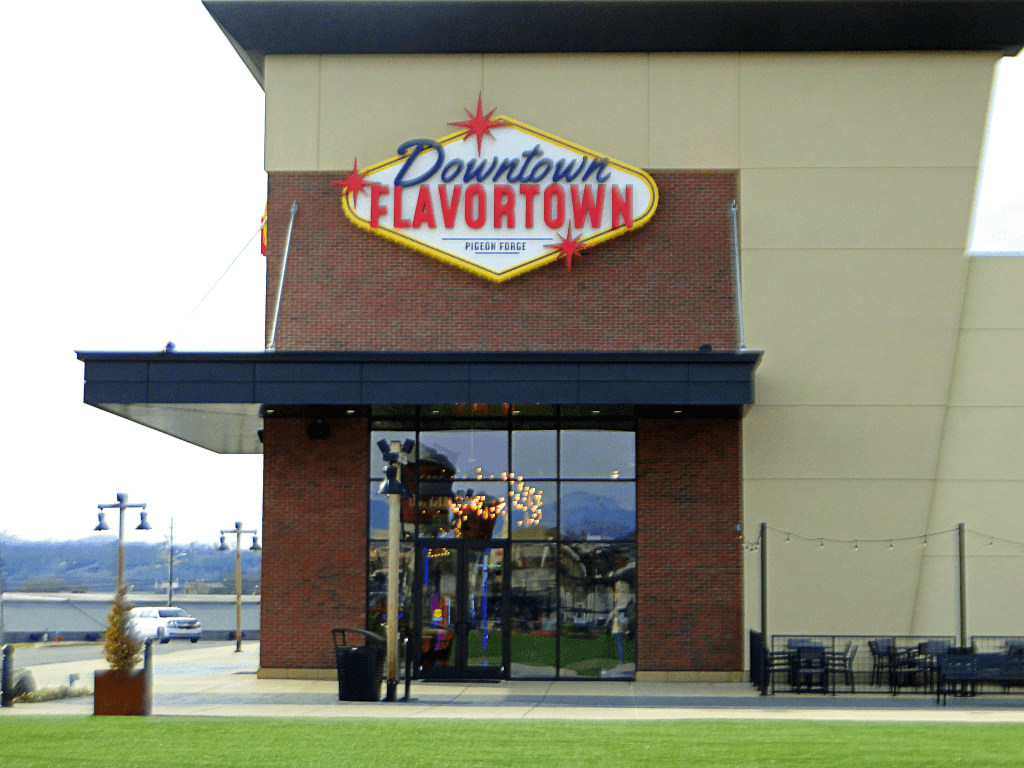 And that's just on one side of the street. Across Teaster Lane is several dozens of additional stores, eateries and other fun stuff. You could easily drop off some members of your family or group at The Mountain Mile while others go shopping, or dropping off members of the group to have fun at The Track while the others try Junction 35 and The Mountain Monster, etc. Convenience is a key component to what makes The Mountain Mile an outstanding Pigeon Forge attraction and, after all above is said and done, we feel it was definitely worth the wait and will live up to the prestige of its Belz Mall predecessor.
Visit The Mountain Mile's official website at https://www.mountainmilepigeonforge.com/.