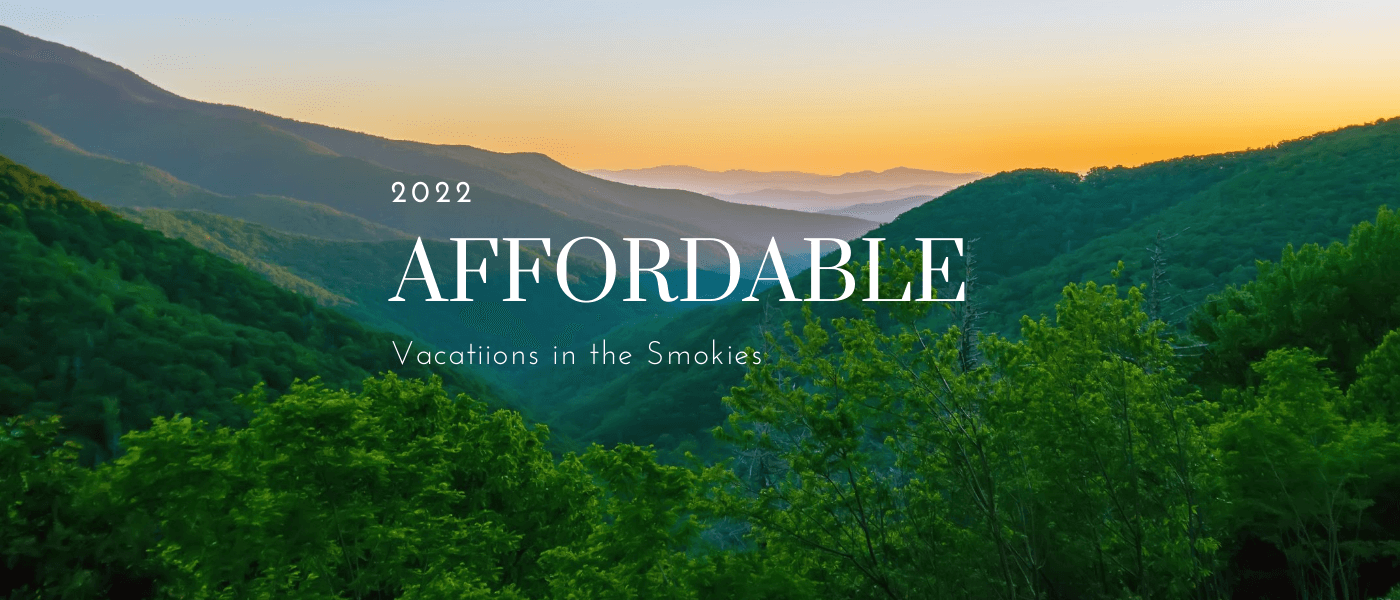 Affordable Vacations in the Smokies
February 16, 2022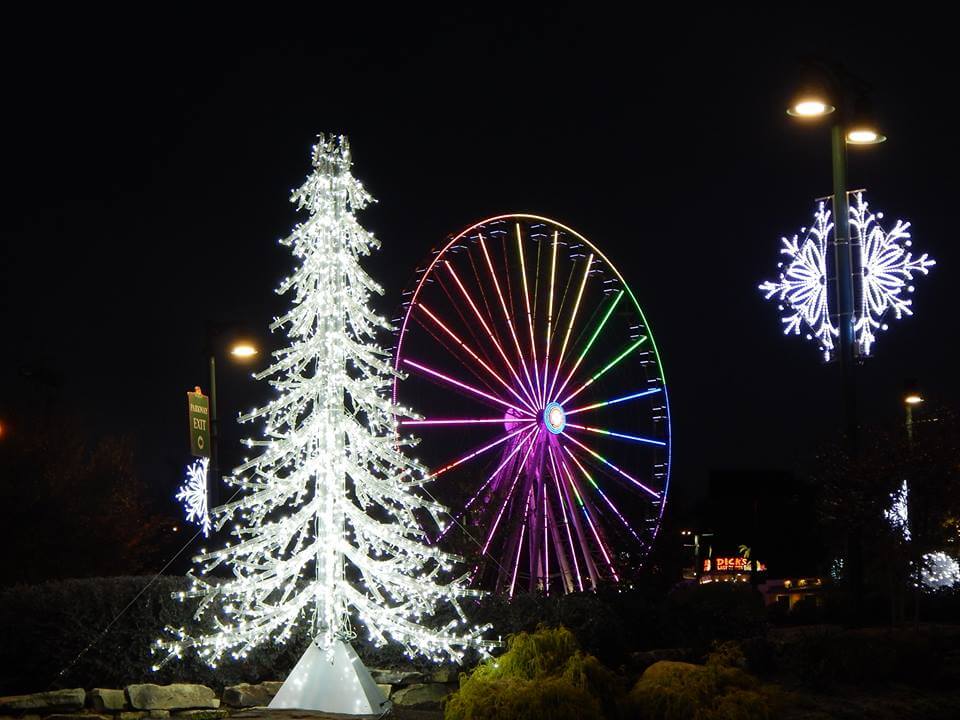 How To Spend New Years in The Smokies
February 20, 2022

Pigeon Forge has a museum attraction in central downtown that isn't quite like anything else around – The Alcatraz East Museum on the parkway in front of the entrance to the Pigeon Forge Island. We have many museums in our area and some of them go into the chilling and yet morbidly intriguing history of crime throughout history – the Guinness World of Records, Ripley's Believe It or Not! Museum and some others, but none feature as much content with as much focus on the weird, wild mythos of jail life and jail lifers that Alcatrez East does. Trust us, you won't be able to miss it!
Their website writes:
"Alcatraz East blends together a mixture of design features that represent both Tennessee and Alcatraz. In 1898, the Tennessee State Prison was the first prison within the state, which opened just outside of Nashville. The prison was designed to look like a castle; a fortress of thick stone, masonry walls. The Alcatraz East design incorporates the ornate features of the Tennessee State Prison with guard towers inspired by the Alcatraz lighthouse and modern-day watchtowers.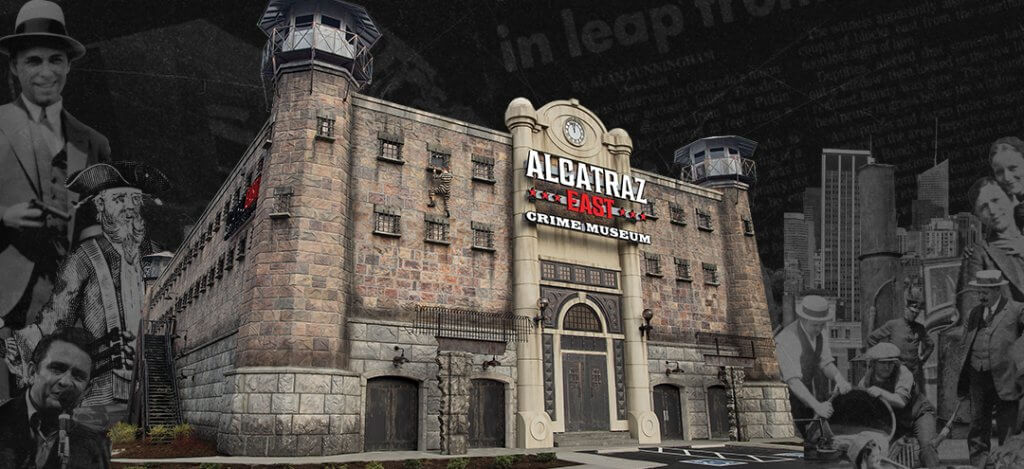 Explore American history from a different perspective in five unique galleries that burrow deep into criminal profiles, the penal system, victim's stories, crime prevention, forensic science, law enforcement and our justice system. The museum is 25,000 square feet, spread over 2 floors and includes over 100 interactives. This gallery features the evolution of crime and criminals, from greed-driven pirates and gunslingers of the Old West, to today's white-collar criminals, events such as 9/11, and our infamous getaway cars exhibit, including the Bronco from the O.J. Simpson chase. Learn how to solve crime through the use of forensic science, such as ballistics, DNA and blood analysis, fingerprinting, and facial reconstruction. From local police officers, to famous lawmen, such as Eliot Ness and Buford Pusser, and federal agencies like the FBI, the Crime Fighting gallery showcases the vast network of law enforcement agencies and departments dedicated to keeping our neighborhoods and country safe." – https://www.alcatrazeast.com/inside-alcatraz-east/
Exhibits and amenities include:
* 25,000 square feet of floor space over 2 floors.
* 100 interactive exhibits.
* "A Notorious History of American Crime".
* "Punishment: The Consequence of Crime".
* "Crime Fighting."
* "Crime Scene Investigation."
* "Counterfeit Crimes & Pop Culture".
* "The OJ Simpson White Bronco".
* "Ted Bundy's VW Beetle".
* "Junior Detectives" fun exhibits for kids.
* Accommodations for groups.
* Special needs assistance available.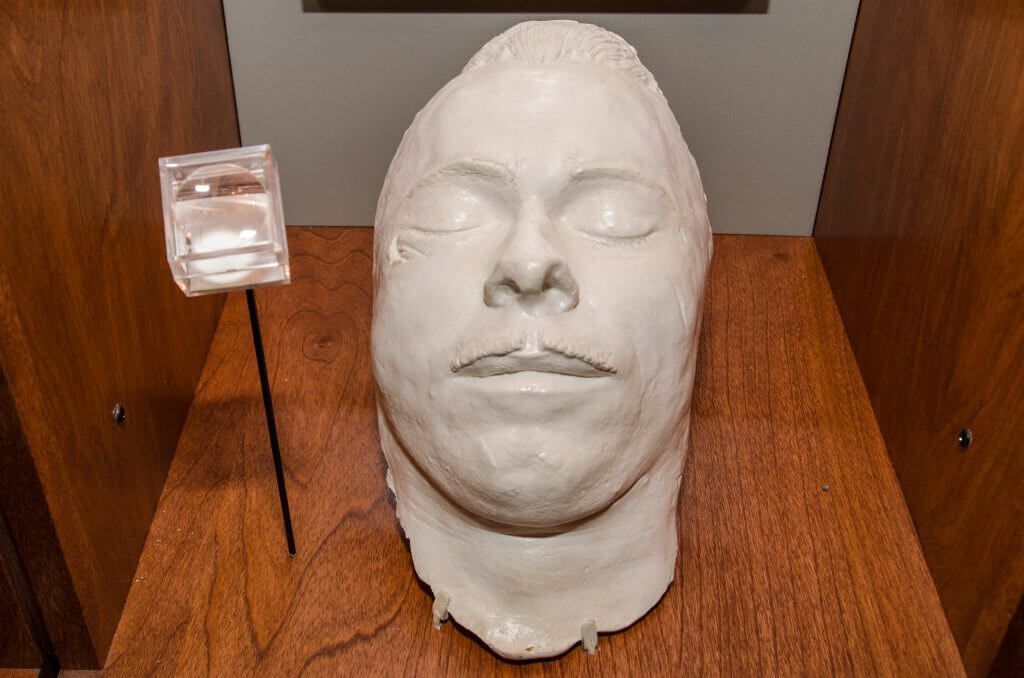 You can see more on Alcatraz East at https://www.alcatrazeast.com.