We've featured American Recycled Plastic's unique and thoughtful business concept and products before… and this is as good a time as any to do it again! American Recycled Plastic creates highly functional and sturdy outdoor furniture and utility equipment out of, you guessed it, plastic that has been recycled and refined to be re-used right here in America at ARP's factory in Tennessee.
In this spotlight, we wanted to showcase a new Facebook post that they posted in recent days illustrating American Recycled Plastic's founder Mike Hazlett personally building a commission for a local customer. As posted on their Facebook page:
"Beautiful morning with Fall quickly approaching to make another local residential client happy! Building our popular Avonlea Garden bench & chairs with a small dining table with stools. The color is Antique Mahogany with Black for a really stunning upscale look. Never needs painted and easy maintenance with a soap and water bath annually! Call us today to get your beautiful new recycled plastic patio or deck furniture for the long awaited Fall weather as its time to get back outside and relax around that fire pit."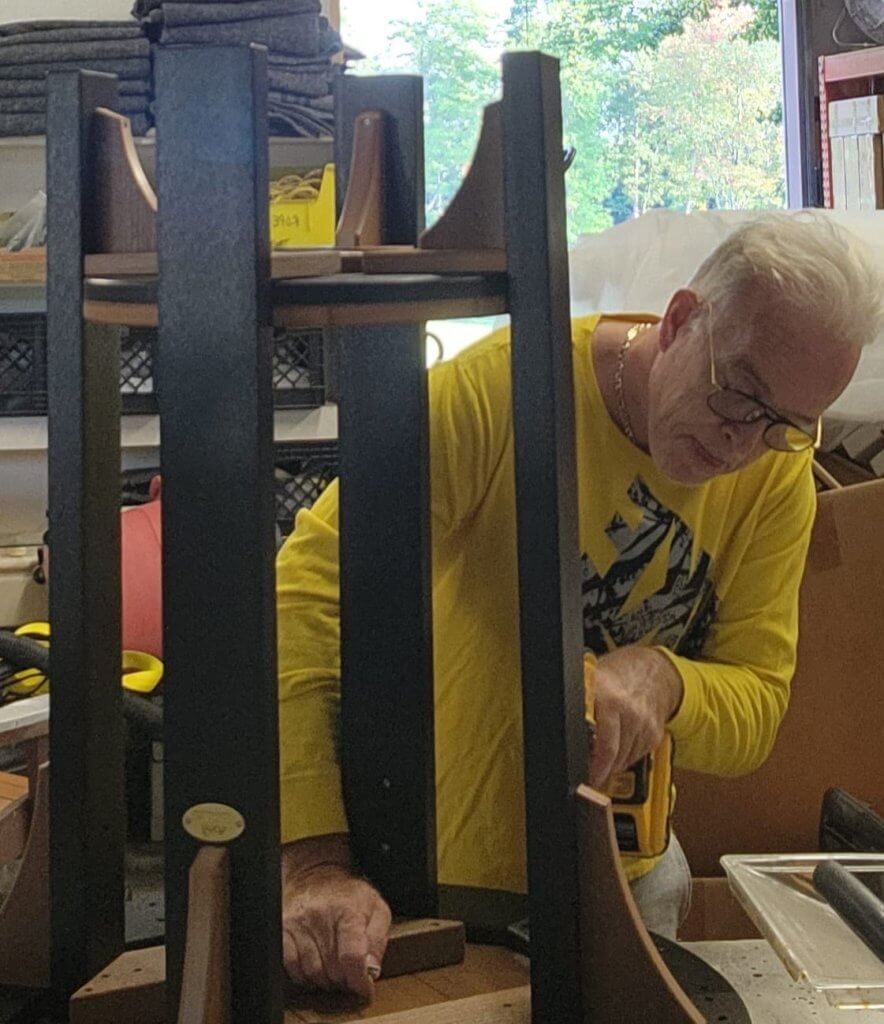 That's just one of the many amazing outdoor products they make from 100% recycled plastic without manufacturing ever needing a passport to be completed. Other favorite products they receive many commissions to create for businesses and public establishments of all kinds include:
* Kid's Adirondack Chairs
* Adirondack Rocking Chairs
* Rollback Gliding Chairs
* Washington Park Benches
* Mission Swinging Benches
* Pitcher Picnic Tables
* Heritage Hexagon Picnic Tables
And more that can be found at https://itsrecycled.com/ or customized in memory of a loved one at https://mymemorialbench.com/ or a pet at https://petmemorialbench.com/.
Related